Wheaton College Graduate School Cohorts for Southern Baptists
Written by TM of JC on July 2, 2021
Wheaton College Graduate School is starting two new SBC cohorts, one at the master's level and one in our forthcoming Doctor of Ministry.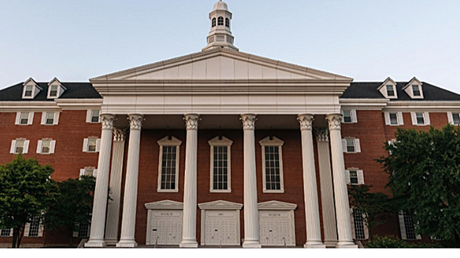 While I was with the SBC in Nashville recently, several people inquired about options for SBC students in the School of Mission, Ministry, and Leadership at Wheaton College where I am the Dean. As a result, we are now planning two new cohorts for SBC students.
Wheaton College
Wheaton College is the most well-known evangelical institution for higher education. It is known as an academically rigorous institution that has educated influential christian pastors and leaders both nationally and internationally throughout its existence.
The School of Mission, Ministry, and Leadership in the Wheaton College Graduate School exists to inspire and equip academically grounded, spiritually maturing, and practically skilled leaders who live out Christ's mission, proclaiming and demonstrating the gospel and serving the Church in a changing world.
Study among Evangelicals with Diverse Perspectives
Many in the SBC are aware that Matt Chandler, pastor of The Village Church, is pursuing his master's degree in one of our cohorts. Here's why Matt decided to pursue his M.A. degree at Wheaton College:
I've committed myself to being a lifelong learner, and so whether that's books or seminars or schooling, it has always been my hope that no matter how old I get that I continue to learn and grow in my understanding. We have a tendency to get stuck—to stop learning or feel like we've arrived in learning. I think that the men and women who lead well to the end are men and women who have been committed to being challenged, to having their ideas critiqued, to not resting on "I figured this out once and for all," but have continually sharpened what they know.
Matt could have studied at any of the SBC seminaries, …
Continue reading…
---
Reader's opinions
---